HALO – For when you want your generous outdoor zone to radiate welcoming architectural sophistication.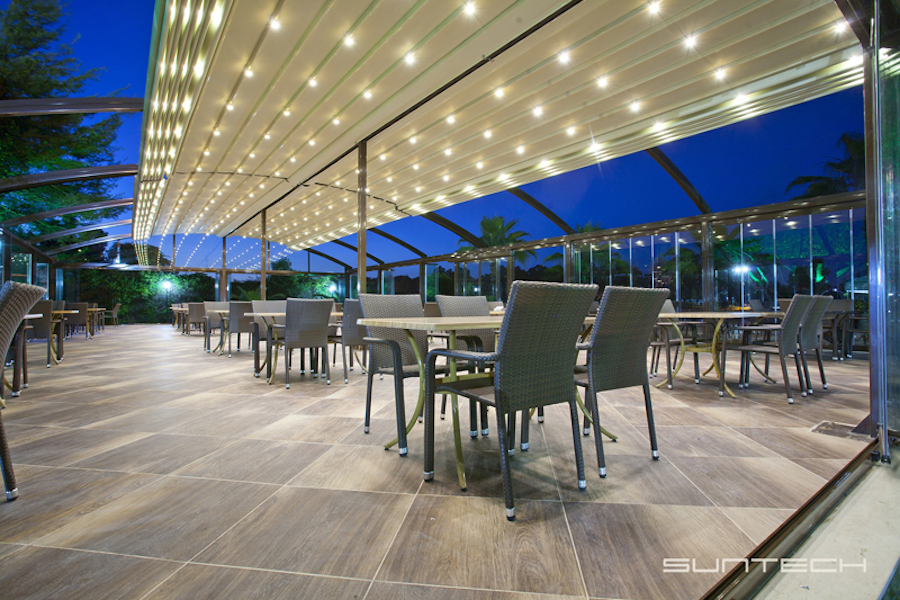 Make time to appreciate quality living and make your space shine. HALO offers a pleasing aura of timeless, prosperous style to alfresco living and entertaining. HALO's versatile and attractive semi-dome crown offers retractable control and roofing protection for areas of varying height differences.
Easy to maintain – the 100% waterproof and fire rated fabric is heat and mould resistant, easy to clean and keeps you relaxing for longer
Crafted to last – HALO is finished with exclusive Stormguard soft touch edge seals that are made from natural rubber to provide complete rain and draught protection.
Weatherproof – durable built-in gutters divert even heavy rain to ends and protect your roof system.
High-grade stainless steel fittings will endure Australian conditions.
Create your look – add timber cladding to posts for a contemporary look
Create your mood – with the optional LED-TEC lighting system
Latest technology in auto-wind sensors and jam-free remote control motorisation
Smart – HALO is compatible with your building management system
HALO's semi-dome retractable cover is excellent for customising to integrate with your distinctive lifestyle home or to create impressive commercial alfresco areas.