HARBOUR – Stand out from the crowd with grand entertaining and generous style.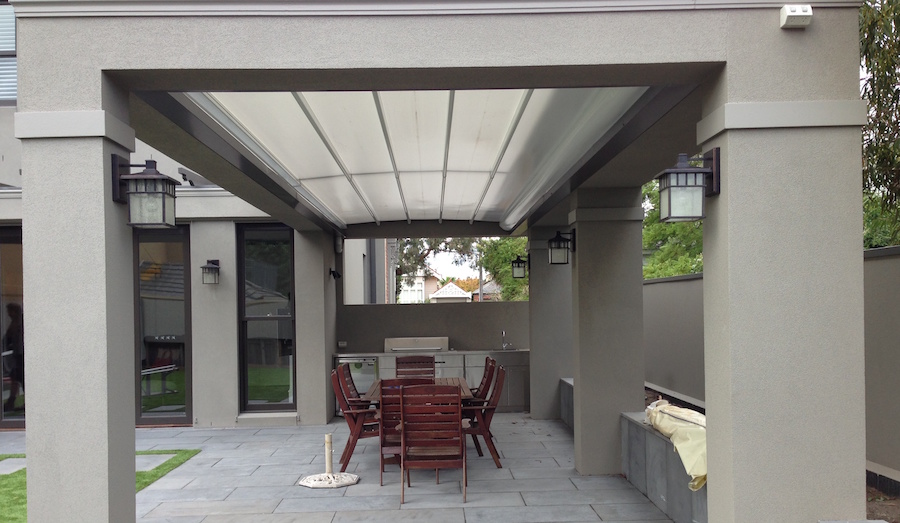 You will adore the symmetry, glamour and natural pleasure of outdoor living protected by HARBOUR. HARBOUR's spacious full domed span allows you to express your creative genius in a range of colours to enjoy as you shelter from the elements. A HARBOUR system is a superb choice for restaurants, beer gardens, wineries and similar commercial spaces.
Easy to maintain – the 100% waterproof and fire rated fabric is heat and mould resistant, easy to clean and keeps you relaxing for longer
Crafted to last – HARBOUR is finished with exclusive Stormguard soft touch edge seals that are made from natural rubber to provide complete rain and draught protection.
Weatherproof – durable built-in gutters divert even heavy rain to ends and protect your roof system. High-grade stainless steel fittings will endure Australian conditions.
Create your look – add timber cladding to posts for a contemporary look
Create your mood – with the optional LED-TEC lighting system
Latest technology in auto-wind sensors and jam-free remote control motorisation
Smart – HARBOUR is compatible with your building management system
HARBOUR is exquisite for creating spacious pavilioned roof covering over outdoor areas.