Indulge your lifestyle and revitalise entertaining and outdoor living areas with a Shade for Life folding arm awning.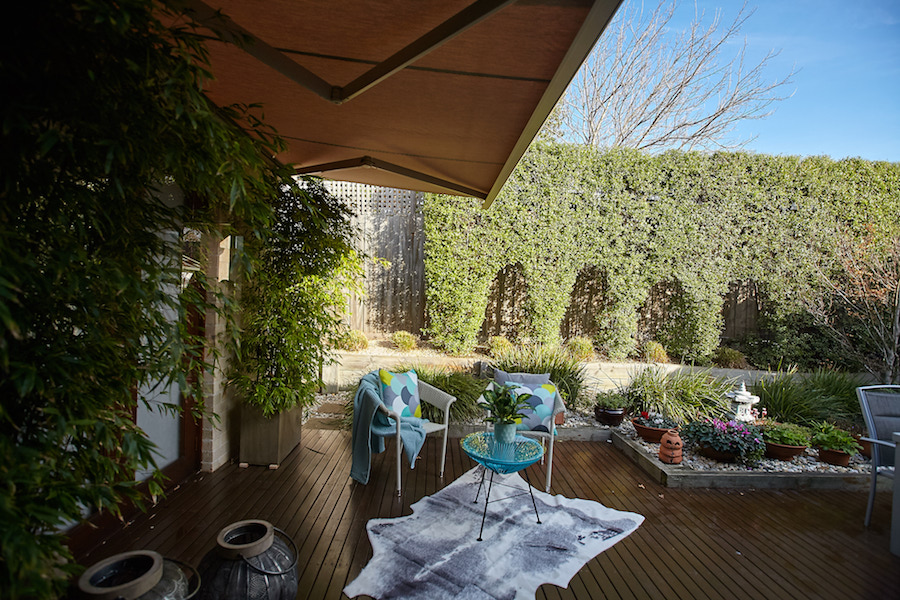 Full Cassette Folding Arm Awnings work best for creating large and welcoming, pavilioned spaces over patios, verandahs and balconies. The awning completely retracts inside the cassette housing to provide full protection from elements and debris. Choose a Shade for Life full cassette awning if you live near sea-air or trees, if you desire less maintenance and for an overall classic and streamlined look.
Full Cassette Awnings are the classic choice for:
• Lifestyle – fully self-supporting cantilevered design that enhances views
• Elegance – Awning is totally hidden within a sleek stylish headbox when not in use
• Ease – quickly offers discreet shading for your outdoor area with choice of manual or motorised control
• Day or night flexibility – canopy offers a secure layer of protection from sunlight, night air and light rain
• Privacy – guarantees privacy for areas that are overlooked by neighbours
• Environmentally friendly home cooling – saves up to 25% on electricity and air-conditioning costs, plus reduces sun damage to floors, curtains and furnishings.
Safe and Secure
Shade for Life selects awning products that are state-of-the-art and made to last in Australian conditions. Arms and components are certified to stringent European Standards.
Durable fabrics are correctly tensioned with strong spring assembly
Die cast aluminium and thermally treated hinges
Zinc plated steel cables and springs
Optional Features
Remote control available
Sun sensor can auto-extend awning
Wind sensor auto-retracts awning in high winds
Additional slimline support poles for front of awning
Signwriting easily applied to awning for commercial sites